Bookstore Solutions
bookstore shelf talkers for display
Bookstores have a long tradition of posting shelftalkers to promote books recommended by staff. And booksellers have utilized many solutions in displaying their shelftalkers, from a piece of paper taped to a shelf that becomes faded and tattered over time, to a fixed sign holder that blocks books and limits access.
Enter Shelfwiz, providing a way for booksellers to highlight their recommended books neatly, legibly and unobtrusively.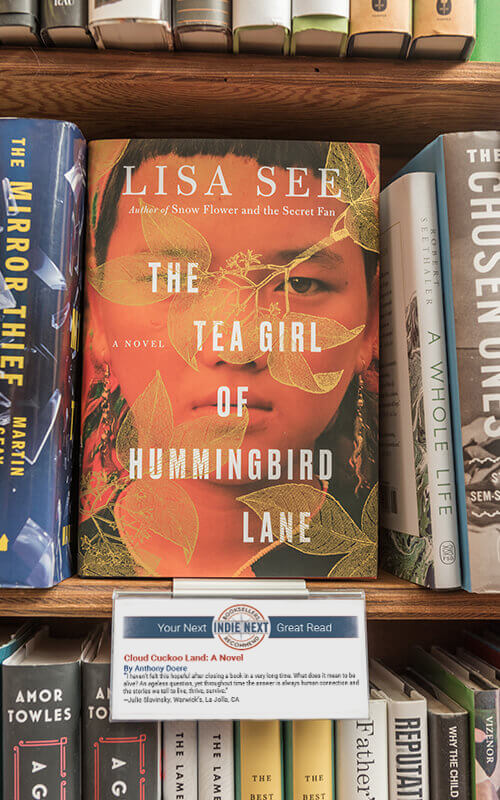 Besides creating their own book reviews and recommendations, many booksellers download the monthly Indienext, bookseller-written book reviews from the SHELFWIZ website or the website of the American Bookseller's Association.
It's as simple as downloading the PDF, printing the file on our Original perforated sheets and slipping the reviews in the Original SHELFWIZ shelftalker. Or, bookstore staff enjoy expressing their enthusiasm for a title in an attractive format that customers will find a pleasure to read.
It is undeniable, as hundreds of booksellers will attest, that a neat, easy-to-read shelftalker can lift a book from obscurity to a bestseller while providing a boost to a bookseller's sales. The Original Short and Compact Short models are also useful in bookstores for labeling categories or sub-categories.