Free Insert Make-Over. Enter to Win!
Thanks for visiting, this contest ended December 20th, 2018.
--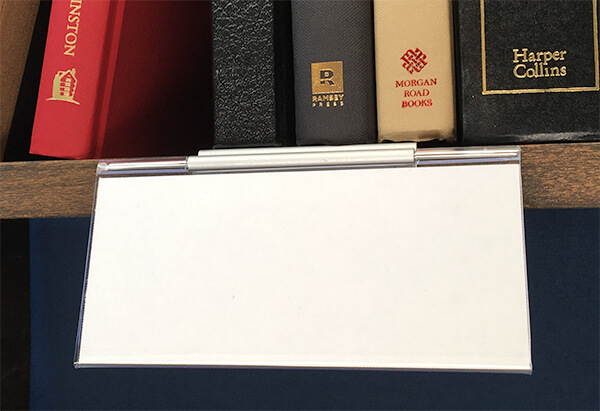 Just in time for the new year, Shelfwiz is offering a complete Shelfwiz shelftalker insert make-over. Together with our design partner we'll create a brand new, custom insert design template in the format of your choice. This prize is valued at over $400! Let us help you take your shelftalkers to the next level!
You can bank up to 4 entries every day until the contest ends. Here's how:
Submit the entry form lower on this page
Share our contest post to your Facebook wall
Make sure it's public so we can count your entry!
Like and share our contest Instagram post
Purchase any item on shelfwiz.com
Entry form disabled. Thanks for visiting!
Fine Print
Submitting this form secures one entry into the official Fall Make-Over giveaway. Like and Follow Shelfwiz on Instagram and Facebook, then share the official giveaway post to secure additional entries. Earn up to 4 entries per day until the end of the contest, December 20th, 2018. A random drawing will take place after the close of the contest and the winner announced Christmas Eve.
We want your shelves to represent your brand. Enter to win the perfect design template to use throughout your store.
The winner of our contest will receive a professional Shelfwiz insert makeover provided by our design partner, 1 dozen clips with a set of matching perforated sheets of their choice to decorate their shelves masterfully.
ShelfWiz is a patented, sturdy aluminum and Plexiglas device that holds and protects your paper shelf talker and flips up and down for easy access to products that are behind it. See the entire Shelfwiz Shelftakers System here.
ShelfWiz was created to provide booksellers, librarians, wine dealers and other businesses with neat, attractive shelftalker solutions. We want to eliminate the unsightly worn and tattered shelftalkers that litter so many shelves.
Enter your email address and don't forget to like or share either the official contest post or Shelfwiz page for more chances to win!