Organizing the Library
Organized books increases circulation at libraries
When Lisa Lavoie, Director of Library Services at Tunxis Community College, started using SHELFWIZ shelf talkers to organize the Educational DVD's section, she expected the compliments on how well the section was labeled and organized. What took her by surprise, though, was a 400% increase in circulation! "Better than any other product of this kind," she states, she initially saw them in retail settings and decided to make the transition in the libraries she manages.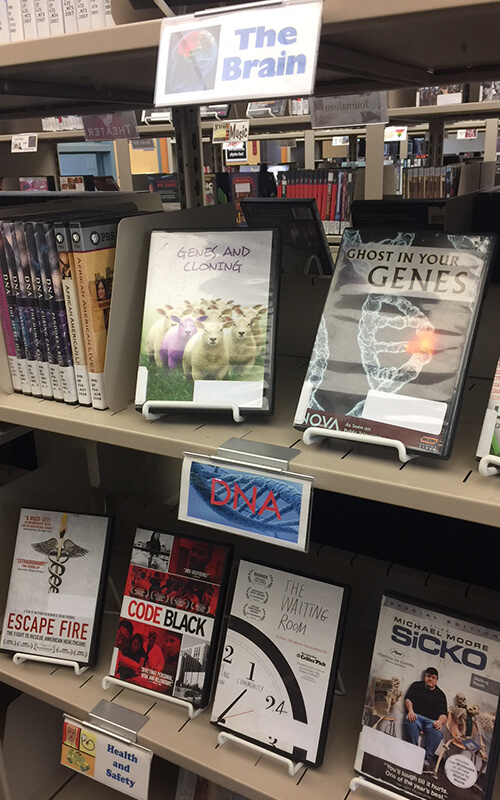 Lavoie likes the elegant look they offer as well as the opportunity to create her own design and use specific fonts of her choosing. She says that the transition was easy and well received, and has since purchased more for the Educational Audiobook and English as a Second Language collections.
SHELFWIZ shelf talkers have enabled her to provide a subject heading for each area:
Philosophy
World War II
Tibet
Reiki
Photography
Cinema Studies
Astronomy
Even though the items have library call numbers on them and are accessible in online catalogs, Lavoie states that the high visibility offered by SHELFWIZ shelf talkers have made a tremendous difference in how the library functions.